Life with a chronic disease can be difficult enough, no need to complicate things
Apo always takes to shortest way to go from point A to point B, to minimize the burden for patients
Each patient has his proper way to handle his disease, Apo adapts to each patient, not the opposite
Record an attack (a pain, a flare…) in less than 30 seconds
Answering only the necessary questions so that you can keep track of your disease correctly, with no additional burden.
Know how your disease evolves in one look
Patient does not have to waste time on calculations, the synthetic analysis of his records is made automatically and searchable in the mobile app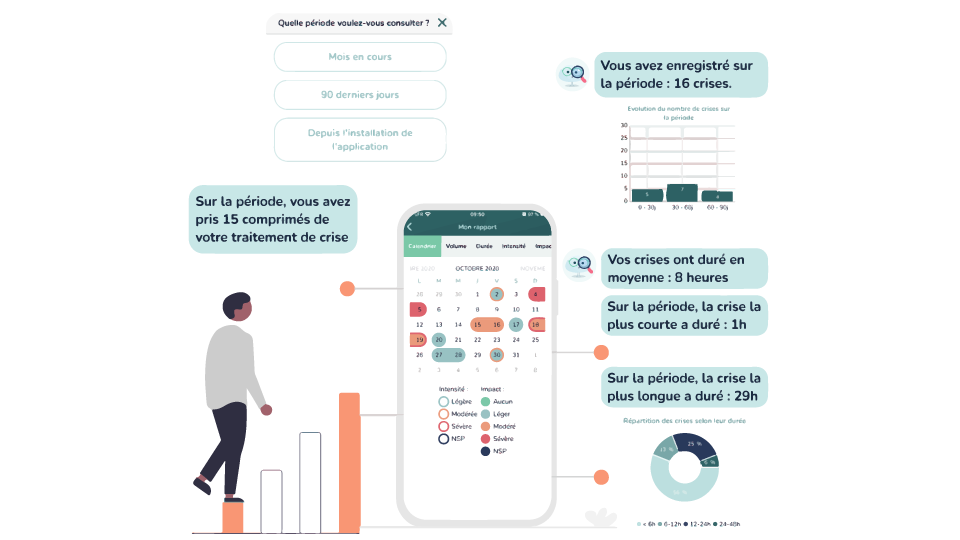 Share clear and precise information with the care team
Apo compile a "doctor report" (pdf) listing key monitoring indicators
Educational therapy wherever, whenever accessible
Patient can get more and more at ease with his disease by getting to know and understand it.
Easily Take part into research and help find a solution to your disease
Taking part into research doesn't have to be an additional burden for patients. Everything can go smoothly and be done easily through the patient mobile app.
See what patients think about Apo
More than 15 000 patients have chosen Apo to take control over their disease.